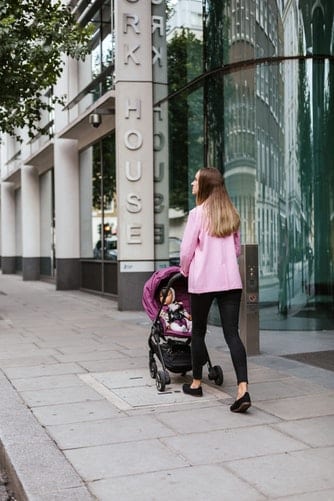 Background for the Survey
Exposure to air pollution is a serious health concern. Children are particularly vulnerable to the harmful effects of air pollution due to their relatively high inhalation rates and developing immune system and lungs (World Health Organization, 2005).
Geme.io conducted a survey (April – July 2019) among 1,314 kindergartens from London, 2 capital cities in the Nordics (Copenhagen and Helsinki) and 5 cities in the USA (L.A., S.F., N.Y.C., Chicago and Washington D.C.).
Even though the survey responses are not statistically significant, the results indicate trends and an alarmingly minimal understanding/awareness of the deleterious effects of air pollution on children's health.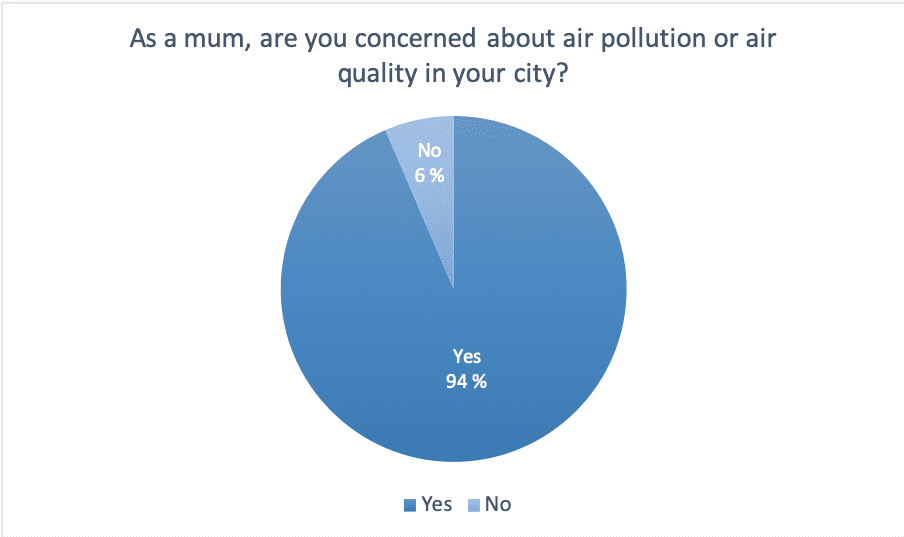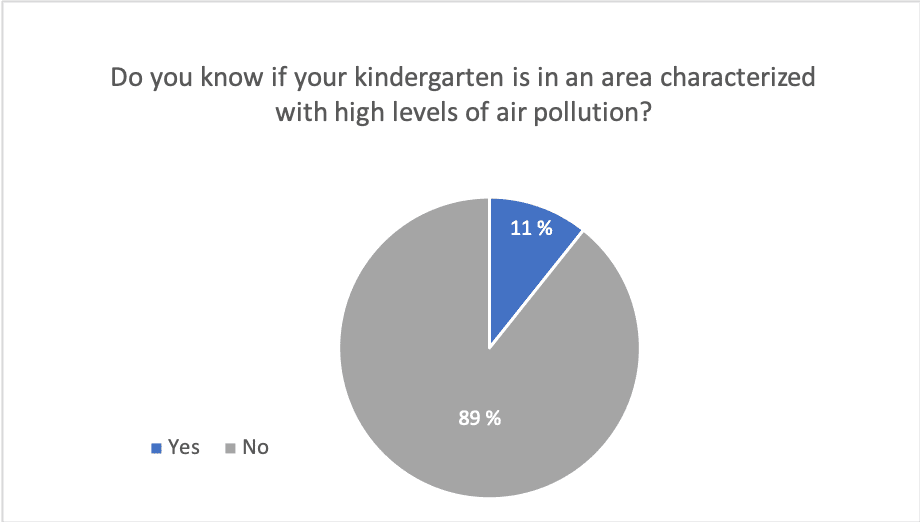 Finding 2: "Seeing is Believing"
Mums intuitively tend to associate traffic with high levels of air pollution but are overwhelmingly unaware (89%) of the magnitude of the issue
near their kindergarten.
Through informal conversations with mums in kindergartens in the Nordics, many were surprised to find out that idling vehicles (cars not moving) – e.g. an ice- cream van or a Dad waiting in the car – is also creating air pollution.
Making the "invisible" visible increases understanding.
Finding 3: Ambivalence about Air Pollution Trackers
While the surveyed say they would pay for air pollution information on points of interests (such as home and around the kindergarten), less than 50% would buy a portable air pollution tracker.
We believe that this is a result of a lack of knowledge on what such trackers do, as the question on how much mums would be willing to pay for a portable meter was mostly skipped or answered: I don't know.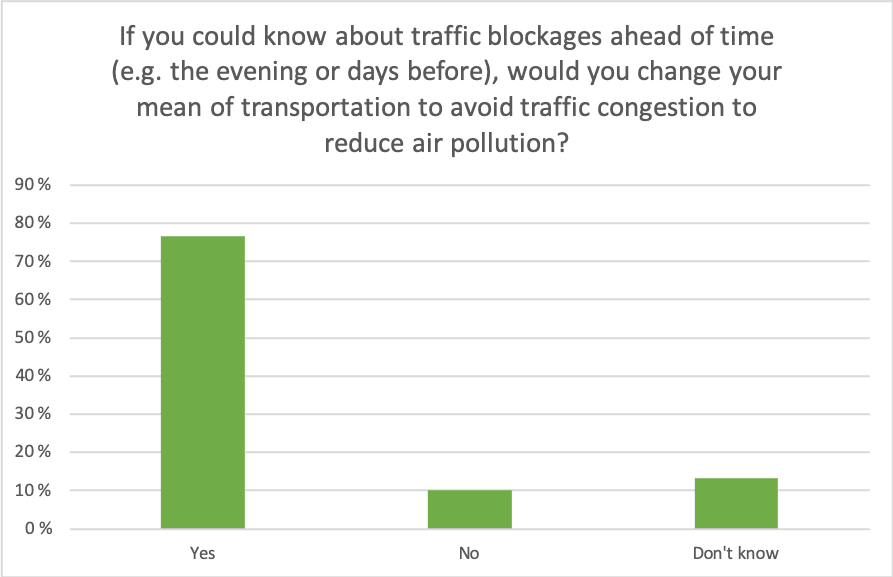 Finding 4: If mums with toddlers are informed ahead of time, they will adopt new routines in order to reduce their air pollution exposure
Polluted cities are trying to incentivize the public to walk, cycle and use less single-person modes of transportation.
Better information ahead of time and making data relevant (by providing air quality information on location) would be a factor to change behaviour and perception.
Summarizing the Findings
It appears from this survey that there should be a renewed interest from local governments in large cities in understanding public perceptions of air quality with a special regard to vulnerable groups.
The health impacts of air pollution exposure, additional information on how to minimize exposure and strategies to raise awareness and eventually begin to reduce pollution (e.g. changing modes of transportation) is required.
Through the Geme.io app, we are working hard on making all this information visible on the virtual map at a street level.
Your city can engage to solve the problem.