Smarter, collaborative service delivery
Public (open), crowdsourced and volunteered data in the app help citizens get information in real-time.
In a smart city context, Geme.io focuses on four crucial areas that city officials can smartly address and remedy with this tech solution.
Additionally, our integration with voice assistants close the digital divide for people with disabilities.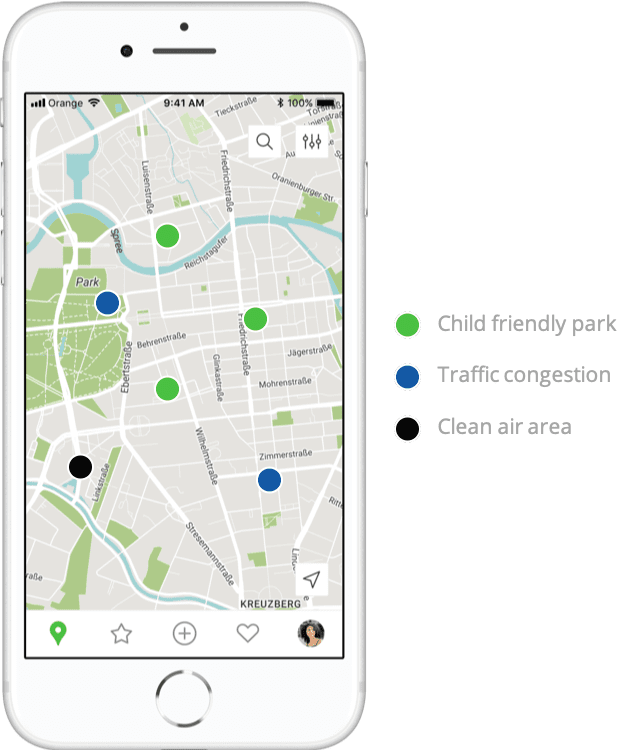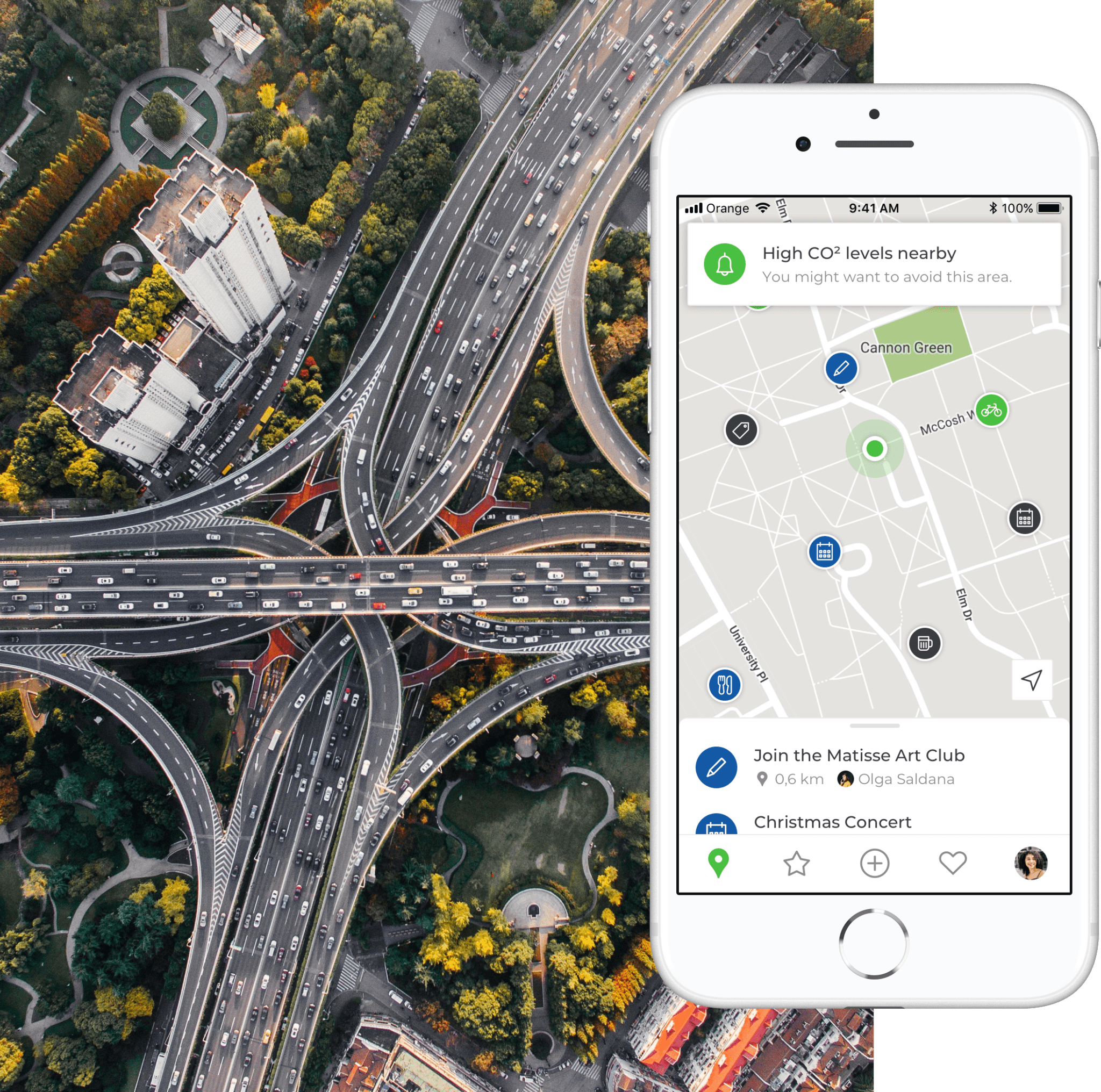 Helping citizens breathe clean air
Geme.io alerts users to the areas of the city that are currently (in real-time) experiencing higher levels of pollution.
App users with wearables can send data to Geme.io which displays it on the virtual map to help other users breathe clean air.
Where can I find a restroom in this city?
There is a shortage of adequate restroom options for those who find themselves traversing or visiting cities.
By teaming up with Cities, existing bathrooms in businesses of all sizes as well as private homes are turned into public restrooms and displayed in the app.
The app monitors usage rates and communicates that information back to city departments in real-time to optimize city resources.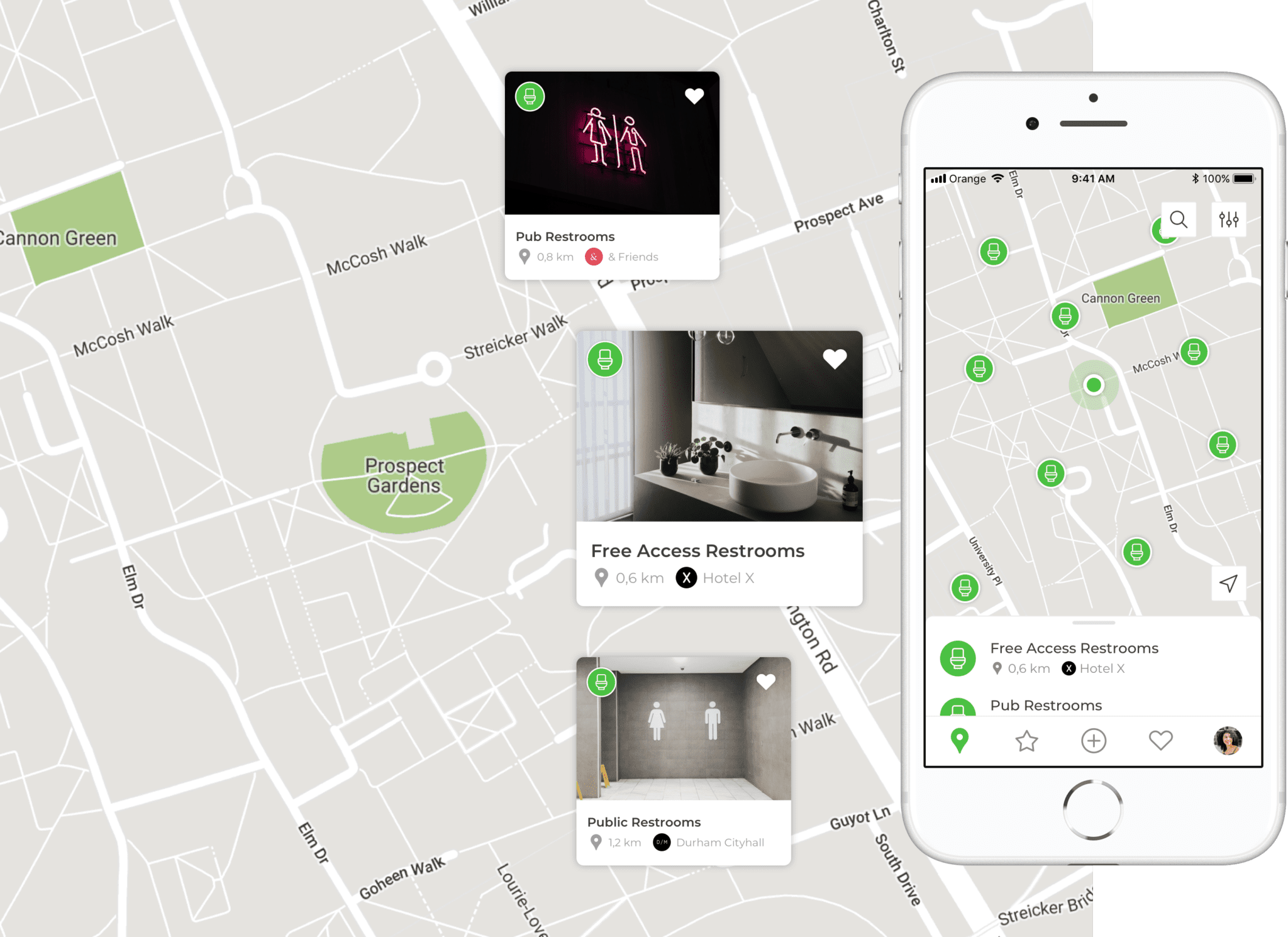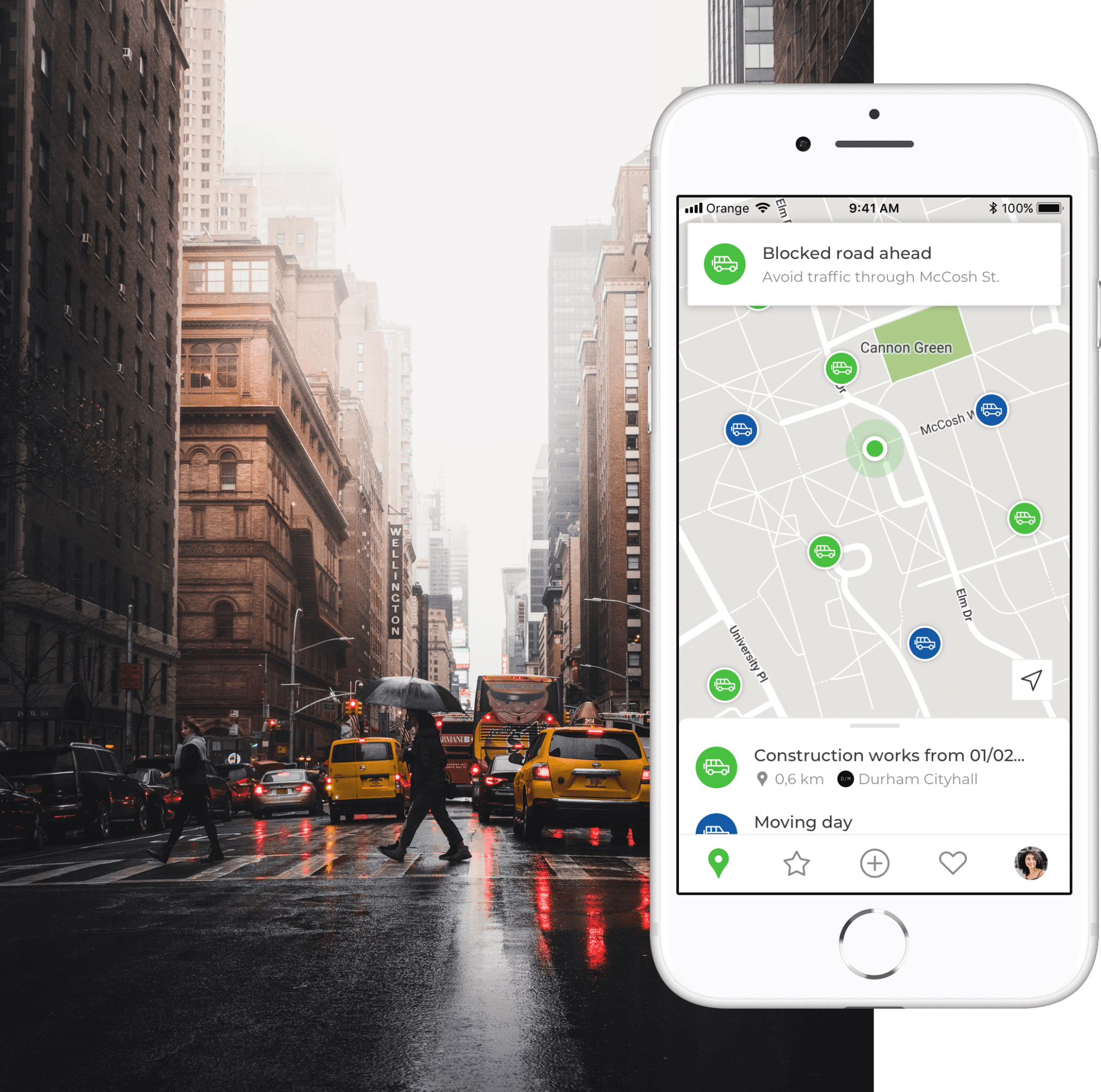 An end to traffic congestion
As Geme.io receives calendar location entry information from the City (and the contracted logistics companies) surrounding moving loading and unloading plans, people nearby will receive that information and adjust their routes and habits.
Users can crowdsource their own location markers days before with information such as, "I am moving today and blocking 5th Avenue section 100-140." This will help cities minimize
traffic congestion.
An end to driving aimlessly searching for parking
With Geme.io, city staff (or companies executing the service on behalf of a city) can upload destination information and the app will show unreserved, available public/private parking options near those destinations.
Pre-trip reservation minimizes air pollution!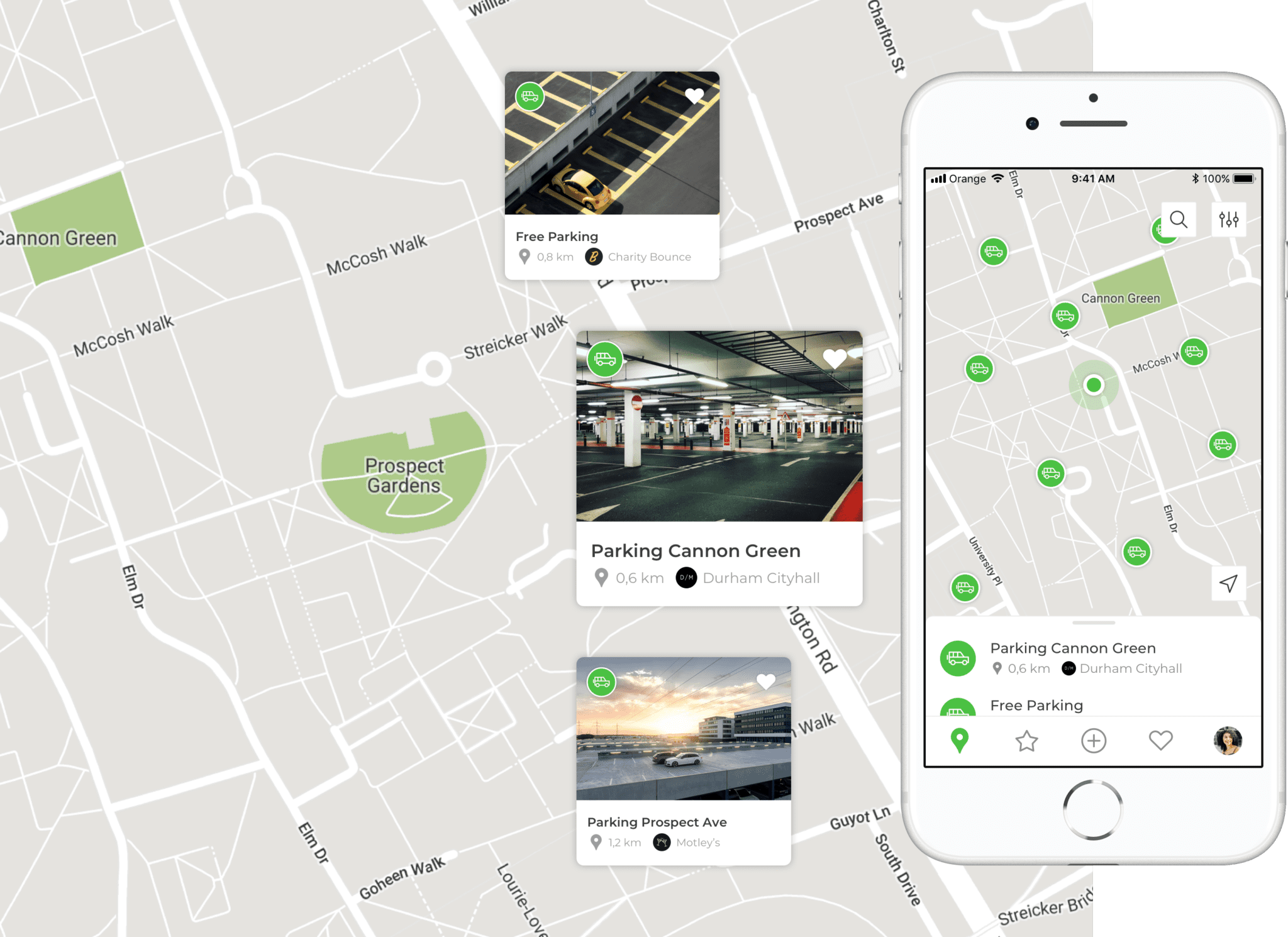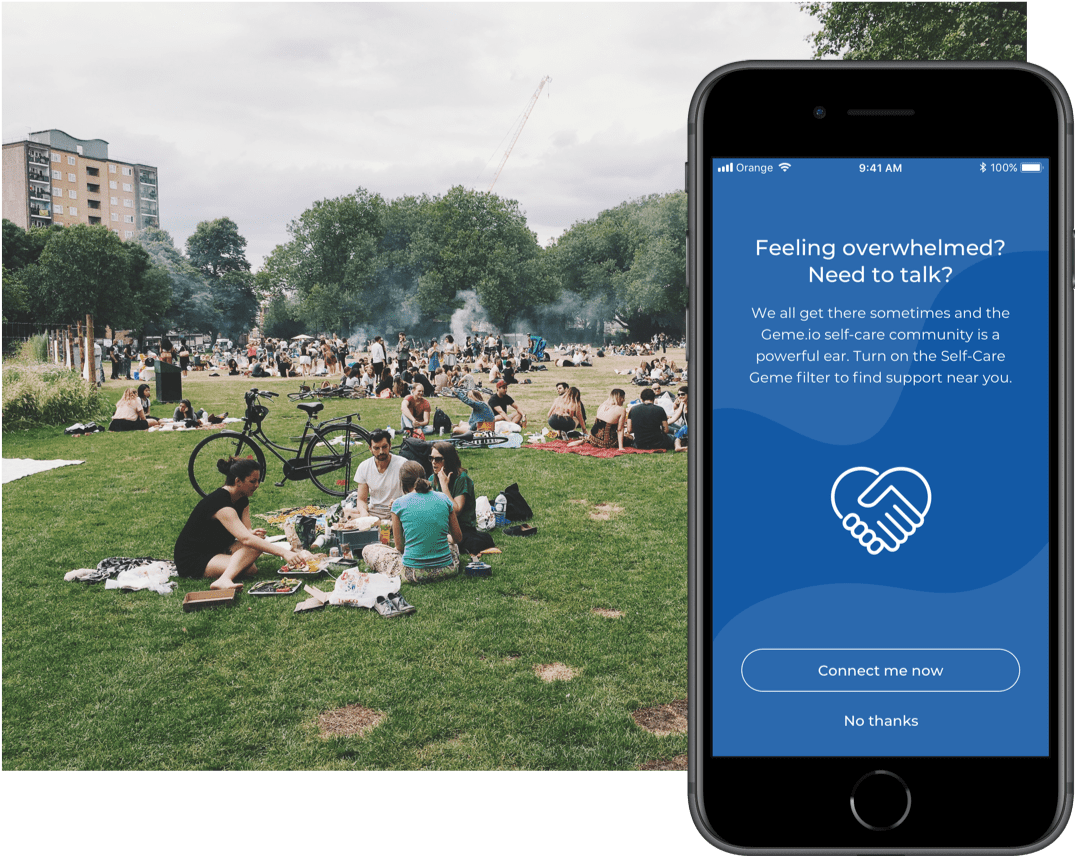 More social citizen inclusion
At the city level, local community support is crucial, but apart from a social assistance system financed by the city, Geme.io offers more informal and neighborhood care practices.
This can be anything from helping someone nearby in a variety of ways (physical lifting or carrying, emotional support, etc.)
Geme.io counts on a robust data source and provides information about formal events and meet-ups on the virtual map which is also accessible via voice assistants for the visually impaired.
Become a Smart City
Citizens give Community Heart Badges to other users that created location markers which helped fellow citizens.
Users report a problem and the city rewards them as they turn the badges into citizen benefits.